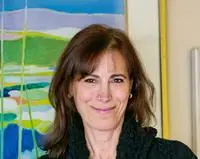 Dr. Susan Pinco is a Licensed Clinical Social Worker specializing in Trauma, Loss and Grief; Dissociation, Panic, Anxiety, Depression and Phobias; ADHD; Creativity and life enhancement; Sexual Orientation, Sexual Issues & Infertility; Chronic Pain & Chronic Illness. She maintains a private practice in the Upper Westside of New York City and in Edgewater, NJ and teaches Internationally.
With over 25 years experience as a therapist, Dr. Pinco, a graduate of both Columbia University and International School of Graduate Studies states:
"I have had the honor of working with people from many continents and all walks of life. These individuals, whether alone or in groups, never cease to humble and amaze me with their courage and willingness to engage in the process of healing."

Dr Pinco works with individuals of all ages, helping them to come into coherence, and generate a sense of safety, contentment and pride in themselves. She also offers training in the Mandala of Being tm , Silence as a tool of integration and healing, Brainspotting, Crisis Communication and Crisis Response.

Education:
BA Franklin & Marshall; MSSW Columbia University; PhD International School of Graduate Studies Doctor of Philosophy in Behavioral Health & Somatic Psychology

Licensing:
Licensed Clinical Social Worker-R NY and NJ

Therapeutic Modalities:
Integrative, Brainspotting (BSP), EMDR, Ego State Therapy, Ericksonian Hypnosis, Internal Family Systems (IFS), AEDP, Focusing and other somatically based modalities.
Certification and Specialized Training:
PhD Behavioral Health with emphasis on Somatic Psychology and Spirituality
BrainSpotting (BSP) Trainer
Ego State Therapy Advanced Training
EMDRIA Certified Consultant
ASCH Approved Consultant-Clinical Hypnosis; Master Level Training in Ericksonian Hypnosis
Certified in Somatic Archeology
AEDP Level II
Advanced Program: Multi-Modal Approaches to Spiritual and Psychological Practice
American Board Certified Diplomat in Clinical Social Work (BCD)
Certified Crisis Responder; Former NOVA trainer
Senior Certified ADHD Coach
Mandala of Being Trainer
NLP Practitioner
Rape Crisis Counseling Certification
Risk and Mental Health Communications, Crisis Communication; VP Level Business Experience
Memberships:
Fellow, NY Society for Clinical Social Workers
Clinical Hypnosis (ASCH)
EMDR International Association (EMDRIA);
Committee on Mind-Body Integration in Psychotherapy
International Society for Traumatic Stress Studies (ISSTS)
Institute for the Advancement of ADHD Coaching (IAAC)
Board of Directors, NY Metro "I Have a Dream Foundation"
Advisory Board American Friends of ZanaAfrica (AFZA)
Advisory Board, Children and Adults with Attention Deficit/Hyperactive Disorder (CHADD) NY
National Organization of Victims Assistance (NOVA)
International Critical Incident Stress Foundation (ICISF)
IEEE Medical Technology Policy Committee
National Association of Social Workers (NASW)
NYC Medical Reserve Corps (MRC)
International Society for the Study of Trauma and Dissociation (ISSTD)
NYC Volunteer Org. Active In Disaster (VOAD)
My orientation is exemplified by this Rumi Poem - The Guest House
This being human is a guest house. Every morning a new arrival.
A joy, a depression, a meanness, some momentary awareness comes as an unexpected visitor.
Welcome and entertain them all! Even if they are a crowd of sorrows, who violently sweep your house empty of its furniture, still, treat each guest honorably. He may be clearing you out for some new delight.
The dark thought, the shame, the malice. meet them at the door laughing and invite them in.
Be grateful for whatever comes. because each has been sent as a guide from beyond.