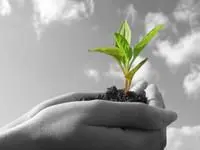 I work with individuals of all ages, including children, families and couples.

Treatment specialization includes:
Trauma, loss and grief
Dissociation
Panic and Anxiety
Phobias
Depression
Sexual Orientation, Infertility, and Sexual Issues
Chronic Pain, Chronic and Terminal Illness
ADHD
Spiritual Issues
Work and Career Concerns
Stress and Anger Management
Conflict Resolution
I offer a highly personalized approach tailored to each of my clients needs . Operating from a view that nothing is broken and that you have all the resources within you to heal and grow, I work much like and "Imagination Coach" or assistant archeologist, helping you re-discover your strengths, resources and wisdom. The tools that we will utilize on this journey will be drawn from an array of somatically informed therapies. Please see the "About Me" page for a list of these techniques and tools.
" No one imagines that a symphony is supposed to improve in quality as it goes along, or that the point of playing it is to reach the finale. The whole point of music is discovered in every moment of playing and listening. It is the same I feel, with our lives; if we are unduly absorbed in improving ..we may forget altogether to live. " Alan Watts